In our office, we have removed all pens, magazines, books, candy, business cards etc from waiting room to eliminate points of contact aka "touch points". We are spreading patient appointments apart so only 1 patient is seen at a time in the office and we diligently wipe everything down in between patients. We have up plexiglass barriers for the front desks. All staff and patients are required to wear masks.
TELEMEDICINE: This is the exciting part! You will be sent a link that will give you access to our Patient Portal where you can begin your on line history thereby limiting time in the office. With the security of a username and password, the patient portal also lets you send and get emails from the doctor or nurse, and set up appointments.  You can even have a virtual appointment through a video conference!

Welcome to Bergen Plastic Surgery, nestled across from Van Suan Park and serving Bergen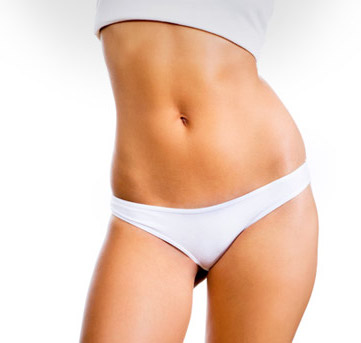 County and the greater New Jersey area. Our luxurious cosmetic office offers a multitude of procedures for the breast, body, and face to keep you looking and feeling your very best. Dr. Tzvi Small is unwavering in his dedication to providing the highest quality cosmetic and reconstructive surgery procedures possible. From the moment you enter his lavish office, Dr. Small and his dedicated staff strive to make you feel pampered and respected. Building and maintaining a trusting relationship between doctor and patient is vital in obtaining a successful cosmetic surgery outcome. Dr. Small listens carefully to the desires and concerns of each individual patient and utilizes his carefully honed skill and expertise to create exquisite results.
If you lead a full, busy life, it is sometimes difficult to remember to take the time to indulge yourself. However, taking pride in your appearance can make a huge difference in your business and personal relationships and experiences. Patients from Bergen County and across New Jersey have found that, following a cosmetic surgery procedure with Dr. Small, their appearance is not the only thing altered. You will find that a refreshed appearance comes with renewed confidence and a more attractive, charismatic, and positive attitude to which others are sure to respond.
About Dr. Tzvi Small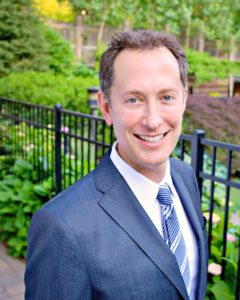 Cosmetic Surgery in Bergen County, New Jersey
As a premier plastic surgeon in Bergen County, New Jersey, Dr. Tzvi Small has extensive experience in all cosmetic and reconstructive surgical procedures and is well experienced in the least invasive and safest techniques. Dr. Small offers his patients help in perfecting their appearance, reversing the signs of aging, and embracing a better self-image. Dr. Small's extensive surgical knowledge combined with his artistic finesse ensure stunning outcomes for men and women alike. Learn more about Dr. Tzvi Small.
Visit our beautiful office for a complimentary consultation at 275 Forest Ave, Suite 202, Paramus, NJ 07652. Our Paramus office borders the New Jersey Bergen County municipalities of Emerson, Fair Lawn, Glen Rock, Hackensack, Maywood, Oradell, Ridgewood, River Edge, Rochelle Park, Saddle Brook and Washington Township.
For more information about our Bergen County cosmetic surgery center, or to schedule a consultation, please call 201.599.1500 to schedule a consultation with Paramus plastic surgeon Dr. Tzvi Small today.


Considering Breast Augmentation Surgery For individuals who are considering breast augmentation surgery, they usually have quite a few questions about the cosmetic surgery procedure.  What can I expect for my own results?  What is the recovery process like post- breast augmentation surgery?  When can I resume my normal activities after surgery? One of the other questions that arises is what are the costs associated with breast augmentation?  Through Read more >
A Tummy Tuck A tummy tuck can be a very effective procedure for individuals who are looking to shed a few pounds and tone problem areas of the body.  Abdominoplasty allows for a complete reinvention of the stomach area as the abdominal muscles are tightened, excess skin is removed, and liposuction is used to eradicate fat deposits. Dr. Tzvi Small has helped countless individuals (both men and women) Read more >