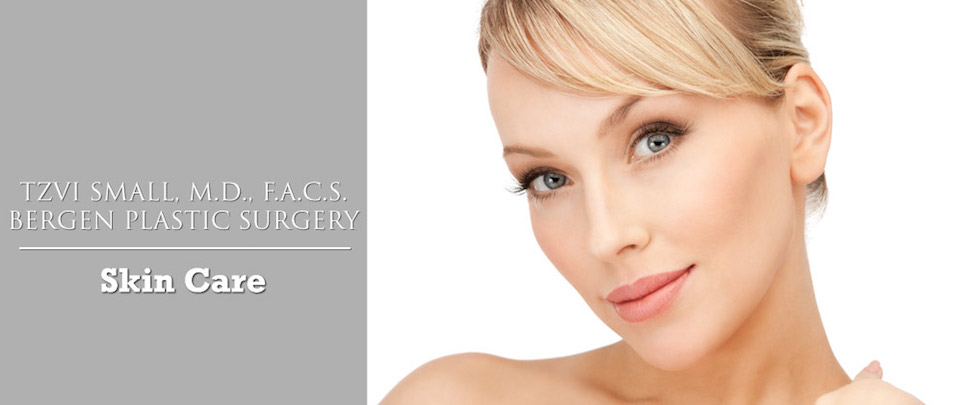 Facial Rejuvenation Bergen County
Imagine yourself with the clearest, freshest, most beautiful skin. People think you're years younger than you actually are. When they find out your true age, they ask what your secret is.
The possibility of a gorgeous complexion does not have to be just a daydream any longer, thanks to Dr. Small. At his MediSpa serving Paramus, Bergen County, and the nearby areas, our plastic surgeon offers facial rejuvenation to help you achieve glowing, youthful skin that will turn heads wherever you go. You might think that such a makeover would involve hours of work and long periods of recovery; however, Dr. Small's technologically advanced, non-invasive facial rejuvenation techniques are comfortable and can sometimes even be performed during a lunch hour.
At his sophisticated and up-to-date office, you will be transformed using the safest, most reliable, cutting-edge facial rejuvenation techniques, whether you opt for injectable facial treatments, such as BOTOX® Cosmetic, or advanced skin care procedures, such as microdermabrasion or chemical peels. Dr. Small uses his experience and skill combined with the finest products and technology of the moment to perform skin revitalizing procedures that yield stellar results.
Injectable Treatments
What would you say to a quick, safe, non-surgical procedure to smooth and add contour to the face? Dr. Tzvi Small offers his patients from Bergen County, Paramus, and beyond facial rejuvenation with injectable treatments for faces that are beautifully smooth with supple contours. If you want to eliminate deep wrinkles or creases in your face and neck or plump your lips so that they are fuller and more kissable, injectable treatments may be for you. Learn more about the top-quality injection treatments Dr. Small performs so that you can achieve your most dazzling appearance in no time.
Skin Treatments
We all desire soft, clear, gorgeous skin that calls out to be noticed and caressed. At his practice, Bergen Plastic Surgery, which serves the Bergen County and Paramus areas, Dr. Small offers top-of-the-line, expertly performed facial rejuvenation treatments, including advanced, non-invasive skin care procedures. Whether you would like to eliminate fine lines, or polish away blemishes, Dr. Small is sure to devise a plan to revitalize your skin so that it looks clear, even, smooth, and youthful.
Contact Us about Facial Rejuvenation
If you live in or near Bergen County or Paramus and wish to learn more about how facial rejuvenation by Dr. Tzvi Small can make your face look younger, fresher, and more vibrant, contact Bergen Plastic Surgery today.